Instructor Course
We also train instructors, but these courses cannot be applied for;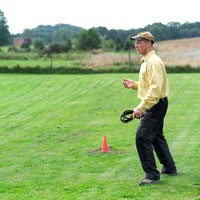 we choose people who we think can make a positive contribution to dog training in Sweden. As these courses run over two years, we are unfortunately only able to take on people who live not too far away from us.
The ultimate purpose of our Instructors' Courses is to help establish more independent courses nationwide.
We also run Intermediate Courses for Licensed Instructors who have received their training elsewhere.